Nachfolger von Game of Thrones steht schon vor dem Saison-Finale fest?
Game of Thrones Fans sehnen sie mit einem lachenden und einem weinenden Auge herbei: Die letzte Staffel des Serien Epos.Das weinende Auge wische ich dir gerne trocken, denn HBO hat offiziell den Piloten für ein Prequel der Erfolgsserie in Auftrag gegeben!
Worum wird es gehen?
Sorry liebe Baratheon Fans, um die Rebellion von Robert geht es nicht. Es geht einige tausend Jahre zurück in die Vergangenheit, vor den eigentlichen Geschehnissen in Game of Thrones.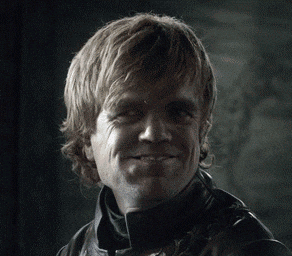 Dunkle Geheimnisse um die White Walkers sollen endlich gelüftet werden, wie kam es zu dem Krieg mit ihnen? Die Macher versprechen zumindest eines: Es ist anders, als wir dachten. Haben wir die White Walker vielleicht alle missverstanden? Ich wäre bei diesem Wetter hinter der Mauer auch nicht gerade gut drauf.Des Weiteren könnte es um das Entstehen der Mauer gehen und um " die lange Nacht". Du weißt schon, der lange Winter, von dem auf Winterfell immer alle sprechen.
Wann ist es so weit?
Frühestens 2020 können wir mit dem Prequel rechnen. Allerdings erst einmal mit einer Pilotfolge. Der Autor George R. R. Martin fügte zudem hinzu, dass keine Charaktere oder Schauspieler der aktuellen Serie dort auftauchen werden. Kein Wunder, schließlich liegt deren Geschichte tausende Jahre in der Zukunft.Noch nicht einmal der Titel steht bis jetzt fest, geschweige denn Drehorte oder der Cast.Aber wie heißt es so schön? "Gut Ding will Weile haben". Ein Epos, wie Game of Thrones es ist, entsteht nicht über Nacht. Damit die Kuh nicht nur gemolken wird, sondern eine ebenbürtige Serie entsteht, braucht es eben Zeit.
---
Was sagst du? Klicke auf die Emoji!
Cool
Haha
Ich will
Wow
Wütend
---